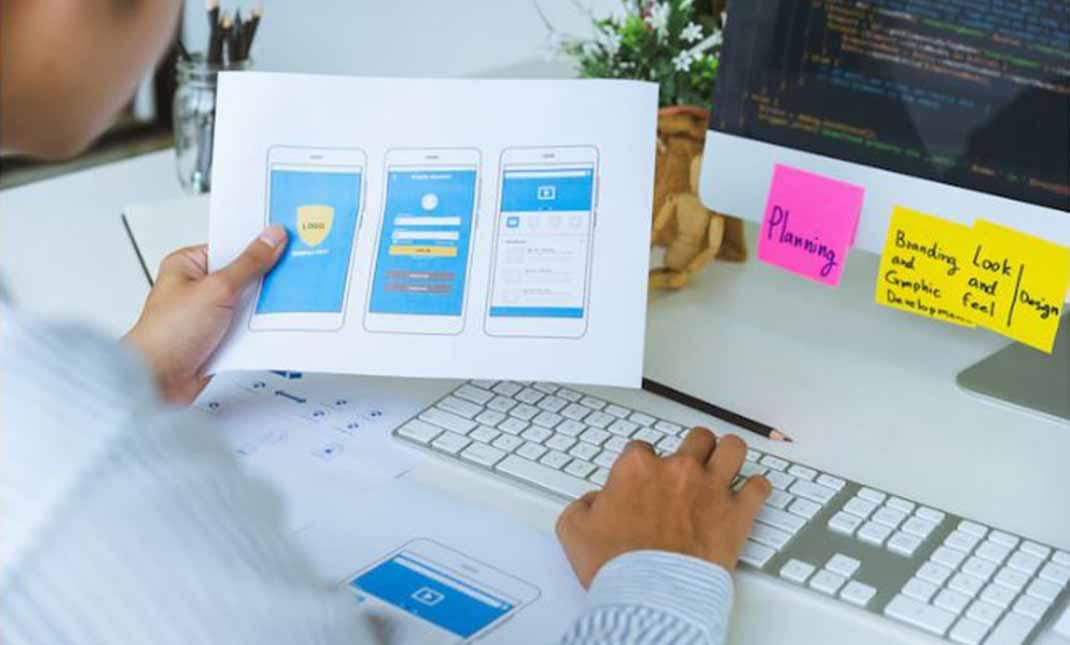 We Getraise Technologies are a one-stop mobile app solution that makes your business smart. We create a smarter app for your smart business, we will bring your app to life by empowering your business.
- React native app Development
React Native has been effectively taken on by many organizations worldwide, including Uber, Microsoft, and Facebook, and is utilized across an entire scope of enterprises.Notwithstanding, before you choose to bet everything with React Native, it's significant that you see how it functions and determines if it's the best fit for your task.
React Native (otherwise called RN) is a famous JavaScript-based versatile application structure that permits you to construct locally delivered portable applications for iOS and Android. The system allows you to make an application for different stages by utilizing the equivalent codebase.
React Facebook first delivered native as an open-source project in 2015. It became one of the top arrangements utilized for the versatile turn of events in only a few years. React Native improvement is used to control a portion of the world's driving versatile applications, including Instagram, Facebook, and Skype.
There are a few purposes for React Native's worldwide achievement. Right off the bat, by utilizing React Native, organizations can make code only a single time and use it to control both their iOS and Android applications. This means colossal time and asset reserve funds.
Besides, React Native was assembled dependent on React – a JavaScript library, which was gigantically famous when the portable structure was delivered. We talk about the contrasts between React and React Native exhaustively further in this part.
Thirdly, the structure enabled frontend designers, who could already work with electronic advances, to make vigorous, creation prepared applications for versatile stages.Recruit our accomplished group of React Native designers with a demonstrated history of conveying top-notch responses to local application advancement administrations in record time.
We are pushing the limits of progressive change by utilizing the tremendous force and adaptability of React Native Applications. Using one single stage, we can convey your portable application for both Android and iOS steps rapidly, productively, also, consistently.
- Flutter App Development
Getraise technologies caters to growth-centric businesses trying to reach customers before competitors, using Flutter's strengths. Our goal is to help you realize your app development dream while ensuring time-relevance as well as future-readiness. We offer the most talked about Flutter App Development Services that have geared up to change the way businesses work. With a dedicated team of seasoned and industry-appreciated developers, we are committed to shortening the desk-to-market time of your apps, allowing you to be at the forefront of innovation, today and always!
Empower your business with Flutter apps that can help you serve your customers swiftly and precisely the way they expect. Our intuitive approach in mobile app development and a more in-depth understanding of customer expectations help us build apps responsible for unmatched user experiences. We are the best flutter app development company that drives customer satisfaction by offering them tailor-fit solutions entirely in sync with their sensibilities.
Hire Flutter app development team of Getraise that is well-versed with all advanced Flutter features like hot reload, reactive framework, and other robust solutions that wrap immediacy and intuitive delivery in apps.
- Ionic App Development
Our Custom Hybrid Mobile App Solutions Assist Enterprises to drive maximum return on their IT Investments and Capitalize on Increased Sales Opportunities.
With our advanced resources and extensive exposure to the hybrid Platform mobile application technology, we advantageously leverage on cross platform application development. With the help of a compiled and shared code base, our expert Hybrid mobile app development team has built most resourceful range of smart applications on different mobile platforms using PhoneGap, Titanium, Sencha HTML5-based app development tools.
Our mobile development team has adapted well with the cross platform needs and cross platform application development and prolifically utilized the latest provisions of technology in the domain. Our highly qualified designing team performs collectively with the Hybrid mobile app development experts to produce value-defining outputs for your cross-platform application needs. In this course, web development technologies like JavaScript, HTML5, JQuery Mobile and CSS3 are optimally explored and used by them to produce astute designs that conform to the technical conventions perfectly.
With their experience with developing Hybrid mobile apps, our mobile app developers have worked phenomenally with cross-platform solution applying the least changes and following the authentic and simplified technique of hybrid mobile app development.